Belfast Urban Thinkers Campus: The City for Everyone
May 31, 2017 @ 08:30

-

June 1, 2017 @ 18:30

BST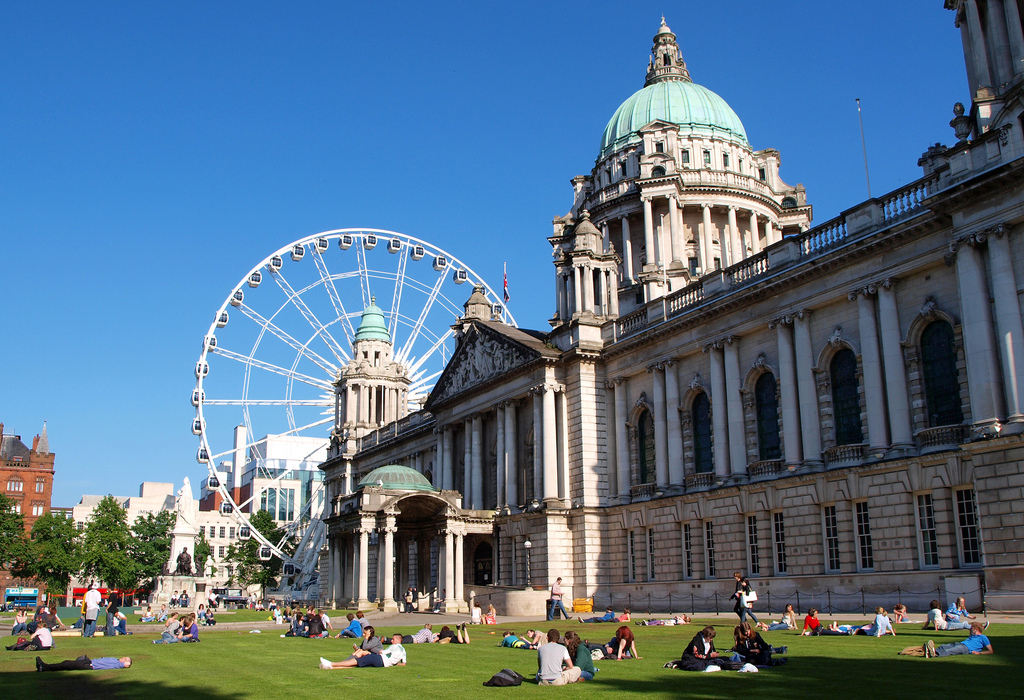 31 May to 1 June with optional study tour to Dublin on 2 June
The International Federation for Housing and Planning is based in Copenhagen but has members from over 22 countries worldwide and was founded by Ebenezer Howard in 1913. They are members of the UN Habitat's World Urban Campaign (WUC) and also the UN's Habitats Professionals Forum. The World Urban Campaign has encouraged countries and organizations worldwide to put on Urban Thinkers Campuses this year in order to assist with the implementation of the New Urban Agenda which was agreed by 170 countries in October 2016.
IFHP has decided to put on an Urban Thinkers Campus this Spring in Belfast in partnership with Belfast City Council; the Royal Town Planning Institute; the Town and Country Planning Association; the International New Towns Institute; Ulster University; The Academy of Urbanism; and the Ministerial Advisory Group. IFHP submitted an application to UN Habitat on the overall theme of "The City for Everyone" and their application for the UTC has recently been approved by UN Habitat.
The objective of the UTC is to assist the implementation stage of the New Urban Agenda (2016) by focusing on several principles of the World Urban Campaign's "The City We Need", namely how to make cities more (1) socially inclusive and engaging (2) affordable, equitable and inclusive (3) economically vibrant and inclusive and (4) safe, healthy and promoting well-being.
One issue that has been identified in some cities is that low income inner city communities (which are often located in a ring around the city centre and have high levels of unemployment and deprivation) do not generally benefit from the nearby economic prosperity and social/educational/health facilities of the city centre. We want to understand why this is the case and bring some tested solutions to the problem. Belfast is a good example as it is a post industrial city with a ring of communities surrounding the city centre and living in reasonably good social housing but still not thriving. The City Council and the relocated city centre university have both identified the problem of integrating these communities with the city centre and with new private and student housing.
Questions to be debated include how can we ensure these communities:
feel more physically integrated into the centre city? What are the urban design, walking, cycling and public transport solutions? How can affordable housing be delivered alongside private housing and student housing in an inclusive barrier-free way?
benefit from the job availability in the centre city? How can these residents be reached, motivated and educated to match employment requirements?
benefit from the educational facilities in the centre city – usually universities and colleges? What educational programmes are successful in reaching out to these communities?
benefit from other services available within the centre city such as healthy city initiatives and cultural activity? What are the barriers and how has this goal been achieved elsewhere?
How can these communities be empowered and motivated to take part in urban governance and develop leadership roles in the city?
We are pulling together expertise from the UK and Ireland as well as from across the world with the intention of focusing on best practices and learning from these and also from initiatives that have failed. We will develop "action plans" to assist in implementing the New Urban Agenda, these action plans resulting from the parallel workshops and study visits on Day 2, each led by one or two partners to this UTC.
---
Programme
Day 1: UTC main conference
A number of international experts, through case studies,will explain some workable solutions to the 'Issues' raised. These presentations shall be followed by roundtables and discussion groups culminating in a plenary session in which a draft list of possible actions will be agreed.
Day 2: Site visits/workshops Belfast – professional site visits/workshops in inner City Belfast
Belfast site visits/workshops will take place for those participants who are interested e.g. to inner city social housing areas; to the "peace walls" segregating communities in the inner city and to the new regeneration areas within the centre city and its former industrial lands. At each visit there will be a presentation by a local expert and a workshop.
Day 3: (Optional) Study tour-optional study tour to inner city Dublin.
A study trip to Dublin's city centre will be arranged for those participating. A small fee will be charged to cover transportation costs.

For more information, the full programme and booking, visit: http://www.ifhp.org/event/belfast-urban-thinkers-campus-city-everyone

*Photo by Iker Merodio via Flickr