A Human City: a place to change [AoU North West]
March 26, 2014 @ 18:00

-

20:00

GMT

free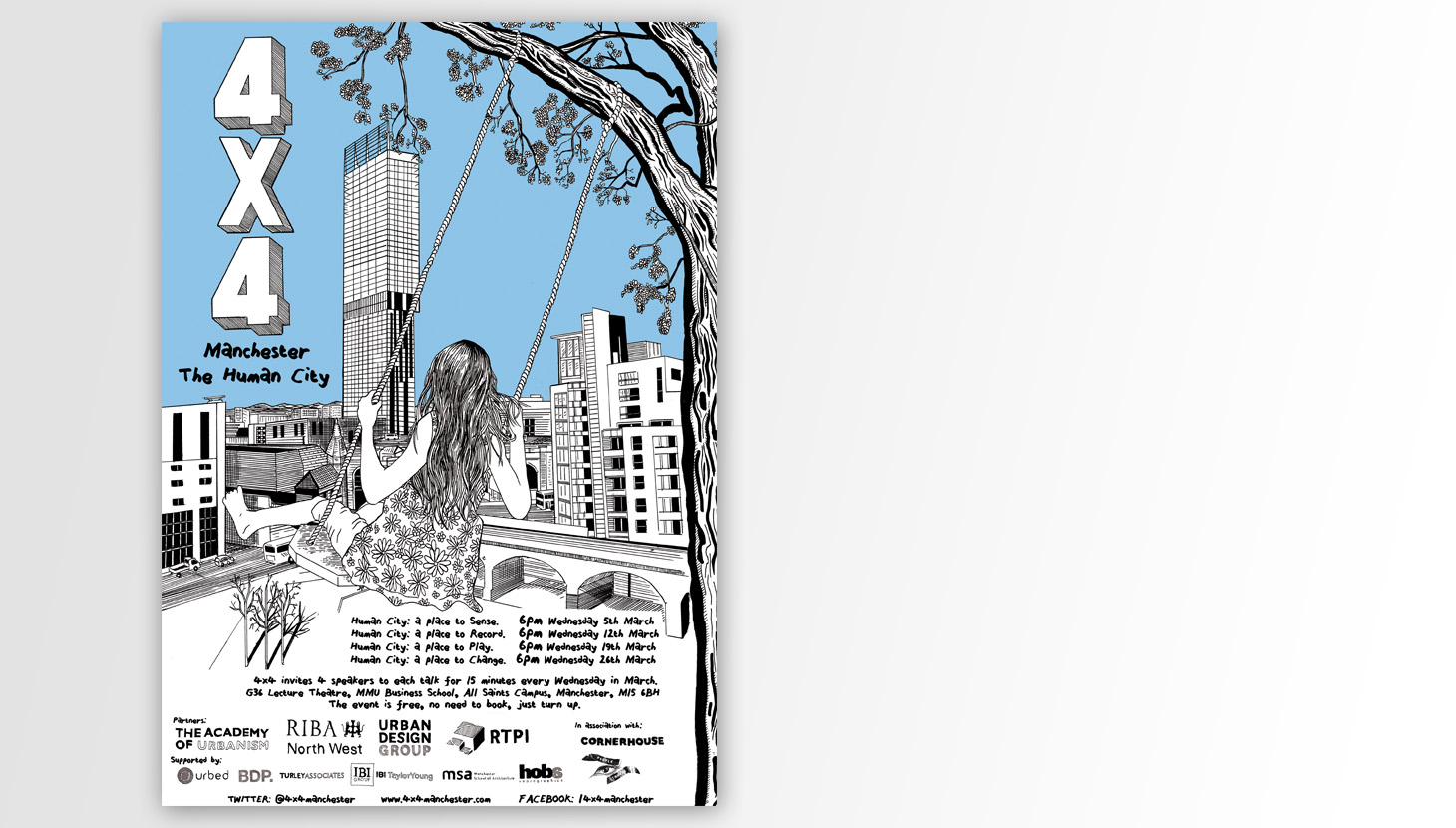 4×4 Manchester is a series of talks held every Wednesday in March 2014. 4 speakers will talk for 15 minues each. There will then be time for lively audience debate.
4×4 Manchester wants to challenge how you think about your dicipline be that architecture, art, music, urban design, planning etc etc. This will not be architects talking about their new buildings or an author promoting thir new book; 4×4 wants to promote a real debate about the state of our cities, stimuated by interesting, diverse and provacative speakers.
4×4 Manchester will be hosted by Mike Mayhew, an Manchester-based artist.
This event: a place to change
The last event in this series discusses how humans deal with change in the city, as well as affect change in cities.
Mick Timpson/ Jos Boys / Irena Bauman/ Jaimie Ferguson