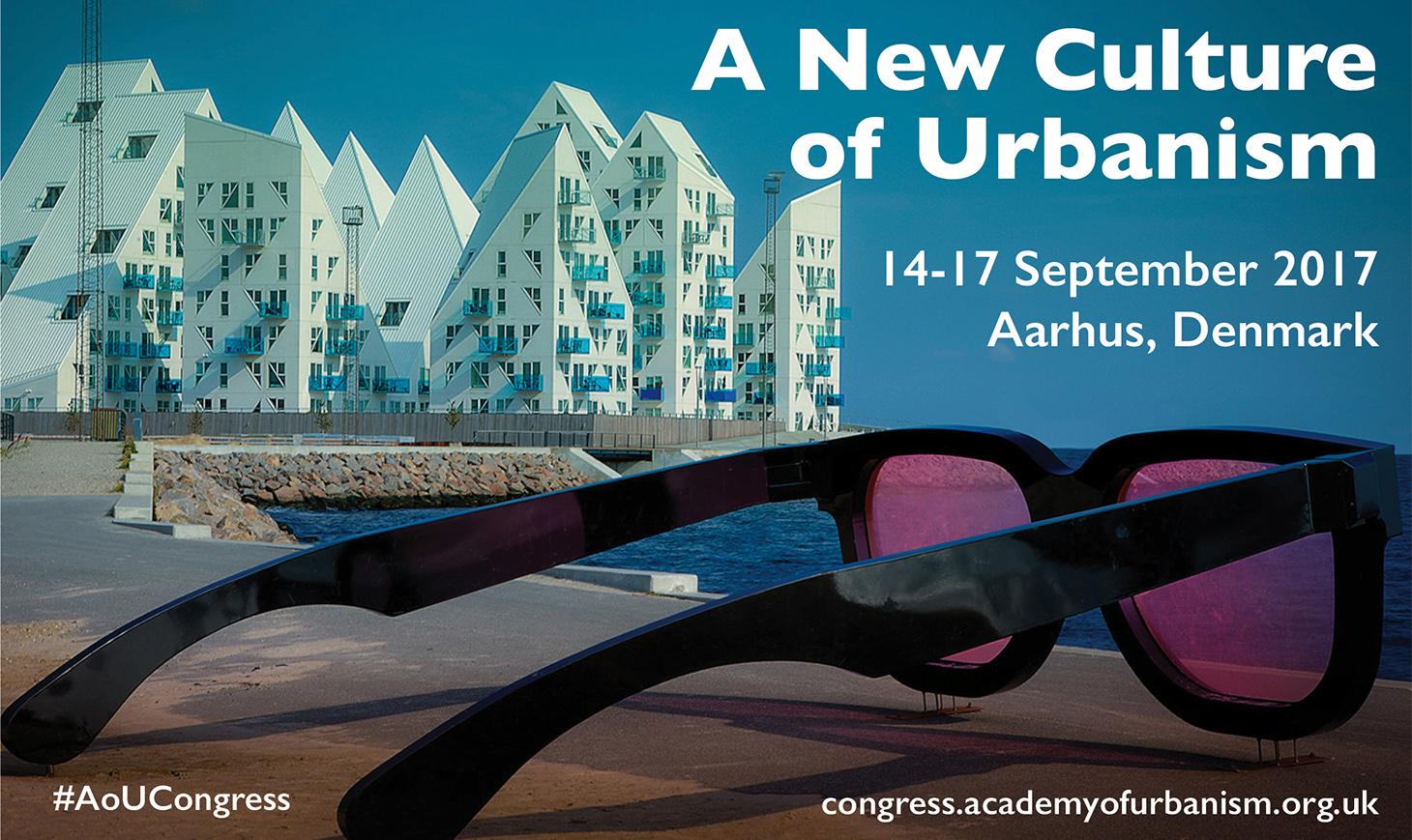 Join us in Aarhus in 2017
Aarhus, Denmark: 14-17 September 2017
The Academy will take its 12th Annual Congress to the Danish city of Aarhus. A European City of the Year finalist and the 2017 European Capital of Culture, join us to learn about a new and emerging culture of city-making. For more information, details on travel and accommodation and to book your place, please visit congress.academyofurbanism.org.uk. Early bird rates are now available so to get the best possible deal, book now.
If you are interested in sponsoring this event please contact Stephen Gallagher at [email protected].

Learning from Copenhagen
In addition to Congress, and taking place directly after on 17-19 September, the Academy has arranged a special trip to visit our current European City of the Year, Copenhagen. See the key projects and places and meet some of the people who have made the city the envy of many others.
Past Congresses
The Annual Congress is an inspiring, thought-provoking and entertaining opportunity to exchange ideas and hear leading-edge thinking from urbanists around the globe. It is an opportunity to embed the Academy within a city and utilise the assembled expertise of Academicians to tackle live local issues through hands-on workshops, walking tours and discussions.
Past hosts include Copenhagen, Dublin, Sheffield, Manchester, Glasgow, NewcastleGateshead, Bradford and Bristol. The success of Congress owes as much to the background and passions of its participants as to the insights and inspiration of the invited presenters.
2006
Copenhagen
The Inaugural Congress
2007
Dublin
Space Place Life
2008
Sheffield
The Founder Congress for UniverCities
Congress is curated by Jas Atwal AoU with the help of local Academicians and organisations.

Loading Videos...