Our Honorary Academicians are recognised for their significant contribution to urbanism and placemaking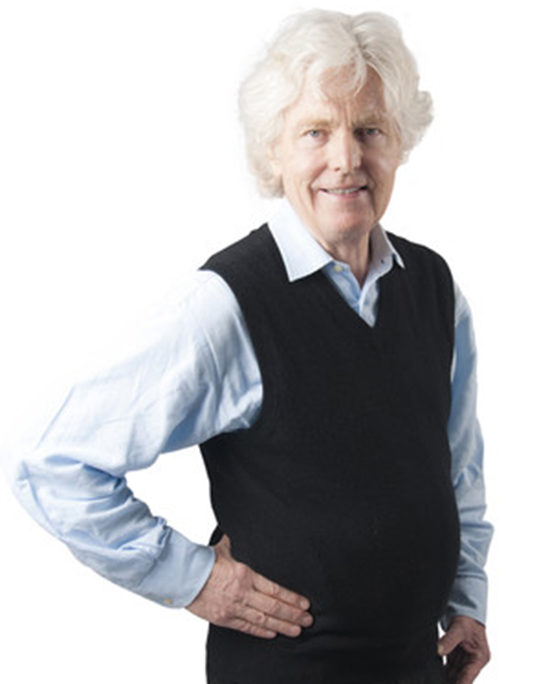 John Thompson AoU
Honorary President
John Thompson is Honorary President of the Academy its Founder Chairman (2006-2010). John is also Founder Chairman of
JTP
, and is an architect and urban designer with extensive international experience of urban regeneration and mixed-used development in both the public and private sectors.
In the 1980s he pioneered the introduction in the UK of community planning as a tool for bringing about collaborative, interdisciplinary, community-based planning and for promoting more sustainable development processes. Since then he has helped develop a range of participatory processes that can deliver integrated programmes for physical, social and economic change whilst respecting and enhancing the environment. He has undertaken masterplanning and urban design projects in towns and cities throughout the UK and Europe, including Belfast, Newcastle, Manchester, Birmingham and London, as well as Berlin, Dublin, Prague, Paris, Lubeck, Istanbul and many projects in the Moscow City region and eastern China.
---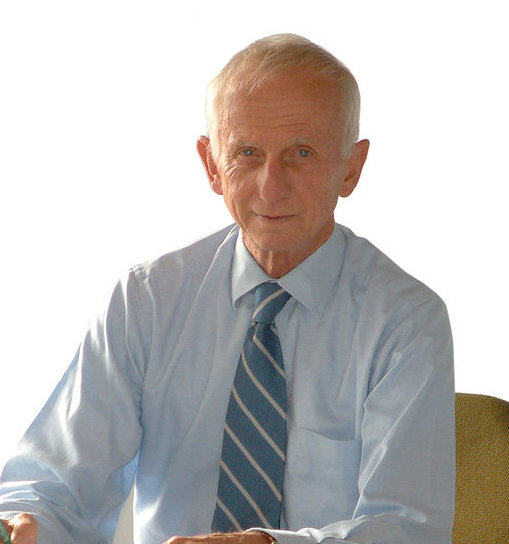 Alan Baxter CBE BSc FIStructE MICE MCONSE Hon. FRIBA AoU
Founder of Alan Baxter Ltd
Alan Baxter is an Engineer by origin with a wide range of interests. He founded the practice in 1974 and the firm has grown steadily under his guidance.
In addition to his involvement in urban design and masterplanning projects, he and the firm are responsible for the engineering of new buildings of architectural significance as well as the sensitive repair and adaptation of a vast range of historic buildings. He and his colleagues have written Conservation Plans for many nationally important buildings.
He served on Historic England's national Urban Panel and was for many years a member of English Heritage's London Advisory Committee.

---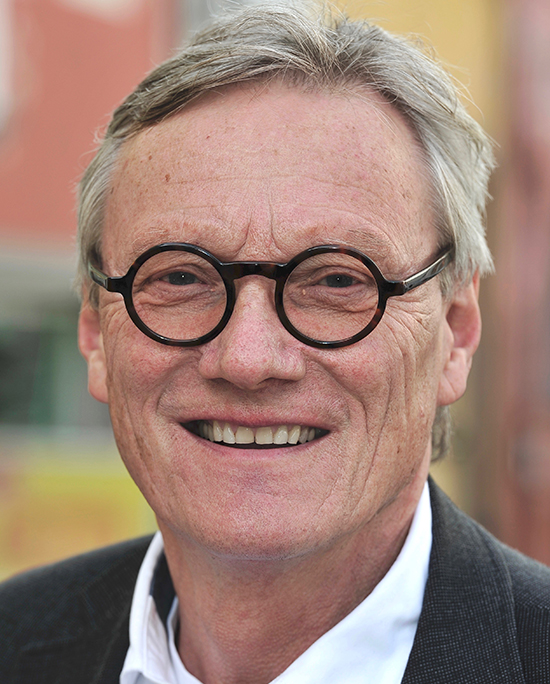 Prof Wulf Daseking AoU
Former Director of Development, City of Freiburg-im-Breisgau
Prof Wulf Daseking was born in the historic city of Goslar in Northern Germany. He holds a degree in Architecture and Urban Planning from the Technical University of Hannover, Germany, received in 1971. He received the DAAD Scholarship at the Swiss Federal Institute of Technology – ETH Zürich Switzerland.
From 1973-76 he was assistant in the office of Prof Deilmann in Münster. During that time he was successful in winning Planning Competitions. From 1978-84, at the age of 31, Daseking was the Director of City Planning Office in Mülheim/Ruhr – a City of 185,000 inhabitants. Between 1984-2012 he was Head of the City Planning Office in Freiburg. During that time the City was transferred into a Green City. Since 2010, he has been a Professor at the University of Freiburg ( Sociology ) and also Assistant Professor at University College London / Bartlett School. He has over 30 years of experience in City Planning and Urban Development. For his successful and consequent work on Planning and Regional Concepts, the City of Freiburg was awarded The European City of the Year 2010 by the Academy. In the 'Charter of Freiburg – Requirements on Urban Development and Planning for the Future', he wrote down those principals which were important for his planning. This Charter is published together with the Academy and is widespread and well known.
Besides that he has worked as Jury Member in more than 130 Planning and Design Competitions as well as being a speaker at numerous Congresses and Universities – at home and abroad – among others, in New York, Washington, Boston, San Francisco, Chicago, Tokyo, Istanbul, Rome, Singapore, Brisbane, Helsinki, Oslo, Malmö, Graz, London, Edinburgh, Bristol, Oxford, Cambridge, Dundee, Cardiff and more. Since 2012, Prof Daseking has been a Nominating Member of the Lee Kuan Yew – World City Price (Singapore), awarded every 2nd year. Prof Daseking is a strong advocate for the development of dense, heterogeneous cities, urban development that is oriented towards public transportation, decentralised urban development and 'Cities of the Short Way' – that enjoy social equilibrium and differentiated citizen participation!
---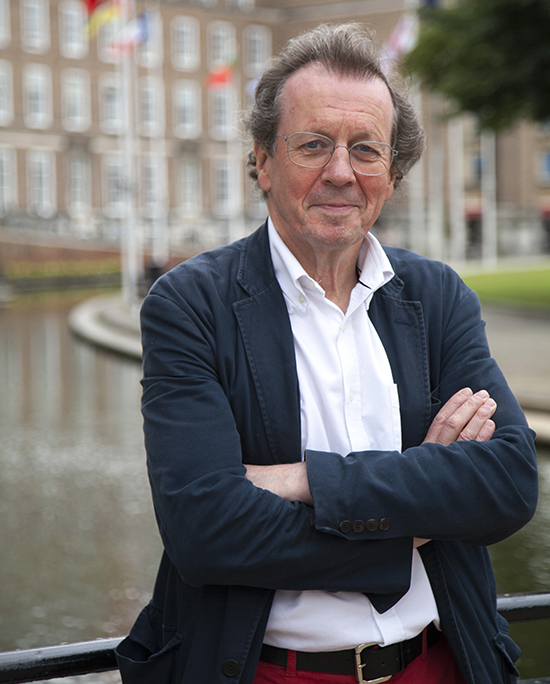 George Ferguson CBE PPRIBA RWA AoU
Mayor of Bristol, 2012-2016
George Ferguson was elected Mayor of Bristol in November 2012 and is the first independent mayor to lead a major city in Britain, following a career as an architect, environmental campaigner and social entrepreneur. During his first term, he led the team that secured Bristol the title of European Green Capital 2015 and is raising the profile of Bristol across the world as one of Europe's most liveable and creative cities. He is Past President of the Royal Institute of British Architects (2003-2005). He founded Acanthus, a UK-wide network of architectural practices, and has a broad variety of experience in urban regeneration, including founding his own theatre and brewery. He has broadcast and lectured extensively on the environment, planning and architectural matters in the UK and abroad. Appointed a Commander of the British Empire in 2010 for services to architecture and the community, he also has honorary degrees from the University of Bristol and University of West of England.
Image: Chris Bahn

---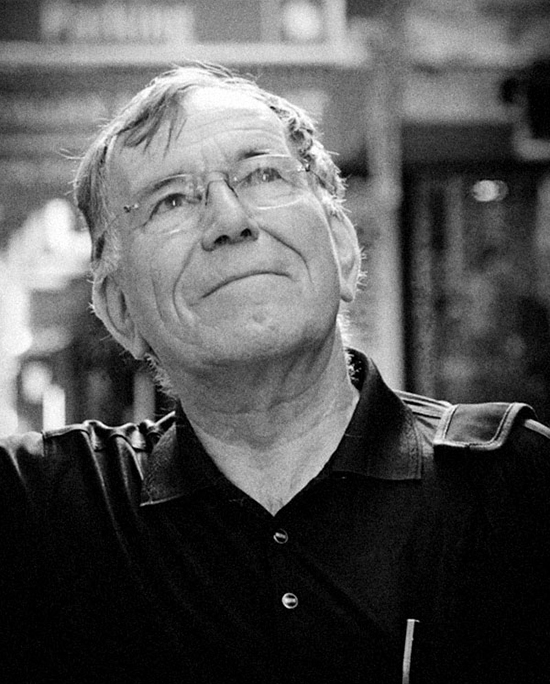 Jan Gehl AoU
Founding Partner, Gehl
Jan is Professor (Ret.) of Urban Design at the School of Architecture in Copenhagen. He has been awarded the Sir Patrick Abercrombie prize for exemplary contributions to town planning by the International Union of Architects as well as an honorary doctorate from Heriot-Watt University in Edinburgh. Jan is an honorary fellow of the Royal Institute of British Architects, the American Institute of Architecture, the Planning Institute of Australia and the Canadian Institute of Architecture. In 2009 Jan received DOT's Commissioner's Award, for exceptional contribution to NYC Streetscape and the Public Realm.
Gehl Architects
---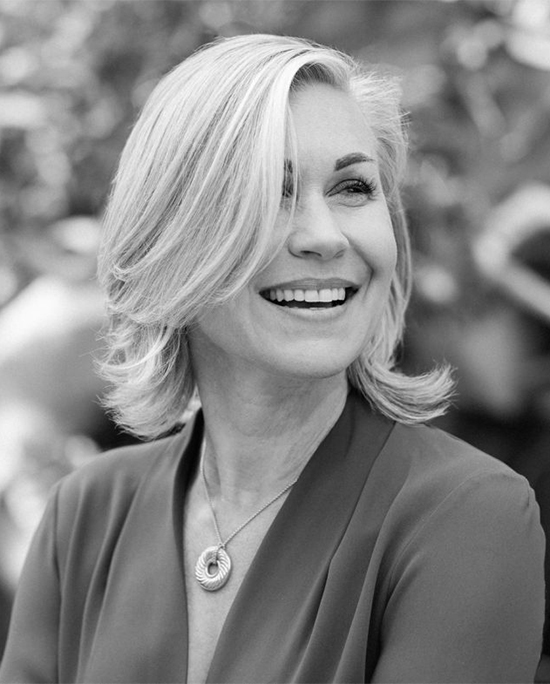 Jennifer Keesmaat
CEO, Keesmaat Group
Jennifer Keesmaat is an urban planner passionate about creating places where people flourish. Named one of the "most powerful and most influential people in Canada", and one of the top Women of Influence in Canada, she spent five years as Toronto's Chief City Planner, where she was celebrated for her forward thinking and collaborative approach to city-building. In Toronto, she introduced proactive planning focused on developing complete, dense, walkable communities.
Facilitating a period of high growth, Jennifer oversaw billions of dollars in reinvestment in the city, and introduced the city's first comprehensive transit network plan advancing LRT's, subways, BRT and enhanced streetcar service.
Today, she leads The Keesmaat Group, launching this spring.
In 2018, Jennifer ran for Mayor in the City of Toronto on a progressive, visionary platform that included addressing the housing crisis by building at scale on city-owned land and implementing a Rent-to-Own program; neighbourhood-based crime prevention through the development of Community Wellbeing Plans for each neighbourhood in the city; redesigning city streets to prioritise vulnerable users such as children, seniors, pedestrian and cyclists; the development of five Cultural Hubs to instigate renewal outside of the core; and the tearing down of the Gardiner Expressway to build a new walkable, transit-oriented waterfront neighbourhood community.
Her widely acclaimed podcast can be found at invisiblecitypodcast.com. Jennifer's TED talks include Walk to School, Own Your City, and Taxes, Democracy and our Shared Interest

---
Christer Larsson AoU
Director of City Planning, City of Malmö
Christer is Director of Urban Development for the City of Malmö, Sweden. He is responsible for strategic development planning for the city, including during recent years the Western Harbour site and the urban reconfiguration of Malmö. Christer is Chairman of Nordic City Network, is active in international architectural competition juries, and is central in knowledge transfer projects concerning Malmö´s sustainable development.
City of Malmö
---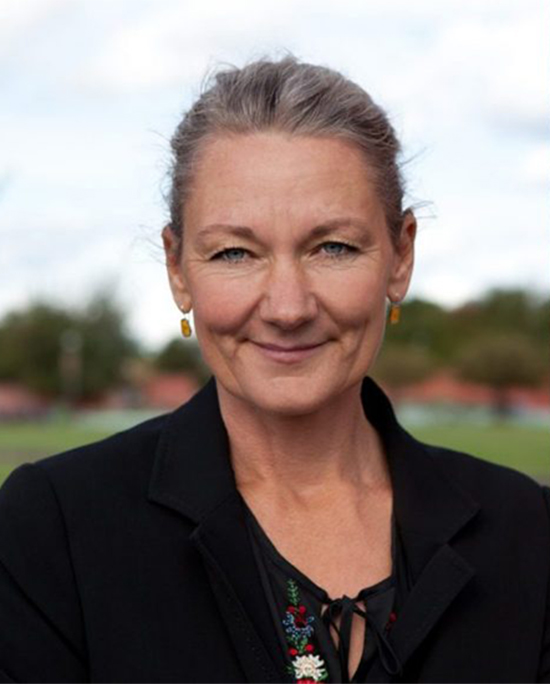 Tina Saaby AoU
Chief City Architect of Copenhagen
Tina Saaby has been the Chief City Architect of Copenhagen since September 2010. She inspires, facilitates, advises, and coaches the politicians and City Administration. Her responsibility is to help define architectural guidelines and visions in developing the city based on The City of Copenhagen's Architectural Policy. As the Chief City Architect, Tina Saaby supports the agenda of developing a sustainable and liveable city by engaging in the creation of a resilient strategic framework for the future city development and also by facilitating a dialogue about how to rethink the processes of this development. In her work, she has a deep interest in how to combine the development of a sustainable and resilient city with a high quality of life.
---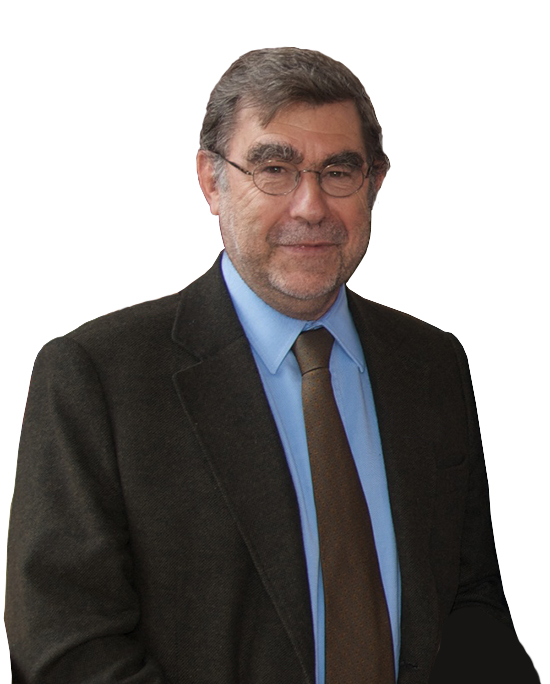 Manuel Salgado AoU
Deputy Mayor for Urban Planning, Urban Rehabilitation and Public Areas, Municipality of Lisbon
Manuel Salgado is Deputy Mayor for urban planning, urban rehabilitation and public areas of the Municipality of Lisbon. An architect and urban planner, he has designed major urban projects and buildings, including the Belém Cultural Centre, the Higher Institute of Theatre and Cinema in Amadora, the Setúbal Professional School, the Expo'98 public areas and the Hotel Opera, in Lisbon.
---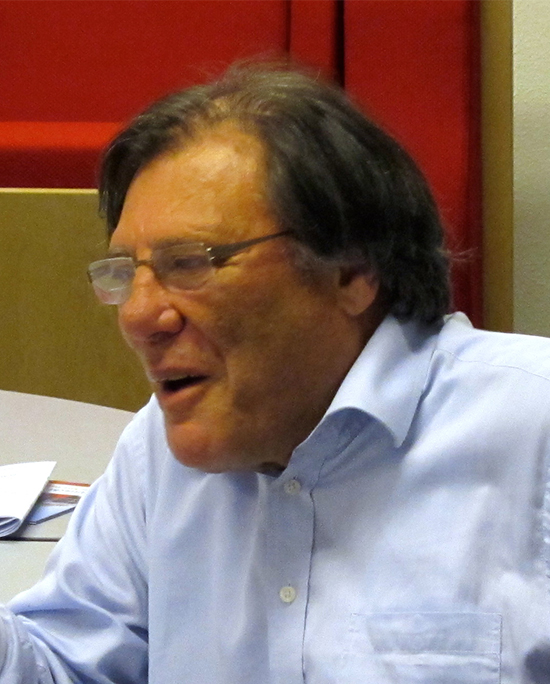 John Worthington MBE
Founding Partner, DEGW
Professor of Architecture, The University of York
Collaborative Urbanist

Throughout his professional career John has been both a practitioner and academic. Trained at the Architectural Association (AA Dip Hons) he subsequently spent two years as a Harkness Fellow at the University of Pennsylvania (M Arch) and University of California Berkeley, where he worked with Chris Alexander on the Pattern Language.
With Frank Duffy he was a Founding Partner of DEGW (1973-2002). In 2003 he became an independent consultant and Collaborative Urbanist (2006- present) focussed on working with the community interest, not for profit sector. For the Academy of Urbanism he was responsible for; the Learning from Place programme (UniverCities 2007), the European Learning Cities Platform (Places of Connection, Utrecht 2012) and on the Board of the AoU (2009-2015). He was a Commissioner of the Independent Transport Commission (2011-17) leading the ITC review on the spatial impact of High Speed Rail. In 2016 John was awarded the MBE for his work with civil society.
His urban planning and design work spans public and private projects, with a recent emphasis on co-production with civil society. Cities worked with include Helsinki, Gothenburg, Copenhagen, Malmo, Berlin, Rotterdam, Utrecht, Birmingham, Glasgow. Specific area concept briefing and design projects; Stockley Park (1983-2008) Heathrow airport (1989-96) Carl Zeiss Jena (1991-04) San Sebastian de los Reyes Parque Empresarial Madrid (1990-91) and High Rise strategies for Rotterdam (1999-2005) and Dublin (2000-05).
John is internationally recognised for his role in briefing, change management and as on urban strategist integrating improved ways of operating within existing urban landscapes. Since co-founding DEGW, he has advised city governments, developers and academic insJohn has consulted and lectured internationally with visiting Professorships at University of Technology, Sydney, Chalmers University of Technology, Gothenburg and the Universities of Sheffield, Melbourne and Kyushu (Japan). In 2016 he was made an Honorary DSc by the University of Reading, where the DEGW Archive is now located.
Publications include Industrial Rehabilitation: The Use of Redundant Buildings for Small Enterprises (1984) co-authored with Peter Eley, Managing the Brief for Better Design (2nd Edition 2010) co-authored with Alistair Blyth and Reinventing the Workplace (2nd Edition 2006)